Property search
Pattaya Real Estate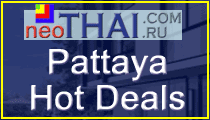 Special offers, Discounted:
Developers in Pattaya
07 November 2011
HOT SALE! FOREIGN NAME 1-bedroom apartment in Park Lane for 1,45 M bath!
03 November 2011
The Peak Towers, Pattaya - construction works has already started
03 November 2011
Jomtien Beach Mountain 5, Pattaya - new pictures from construction site
03 November 2011
Paradise Park, Pattaya - fresh photo review of the project construction
28 October 2011
Roads to Suvarnabhumi, Hua Hin and Pattaya are open, the airport is operating as normal
27 October 2011
PLEASE HELP THAILAND FLOOD VICTIMS
17 October 2011
Iguana-Matrix Group wins prestigious OPP award "Best Developer in SE Asia"
17 October 2011
Introducing the new project on Jomtien Beach - Porchland 5: La Santir. Prices Start from 1M THB
06 October 2011
Art on the Hill, Pattaya - new pictures from construction site
06 October 2011
The Cliff, Pattaya - current project status
06 October 2011
The View Cozy Beach, Pattaya - current project status
05 October 2011
Paradise Park, Pattaya - fresh photo review of the project construction


[1] [2] [3] [4] [5] [6] [7] [8] [9] [10] [11] [12] [13] [14] [15] [16] [17] [18] [19] [20] [21] [22] [23] [24] [25] [26] [27] [28] [29] [30] [31] [32] [33] [34] [35] [36] [37] [38] [39] [40] [41] [42] [43] [44] [45] [46] [47] [48] [49] [50] [51] [52] [53] [54] [55] [56] [57] [58] [59] [60] [61] [62] [63] [64] [65] [66] [67] [68] [69] [70] [71] [72] [73] [74] [75] [76] [77] [78] [79] [80] [81] [82] [83] [84] [85] [86] [87] [88] [89] [90] [91] [92] [93] [94] [95] [96][97] [98] [99] [100] [101] [102] [103] [104] [105]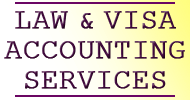 Progress Reports
Thai Baht exchange rates
THB
buy
sell
USD
33.57
34.24
EUR
37.26
38.42
GBP
42.34
44.46
HKD
4.25
4.42
JPY
29.88
31.36
23-06-17 08:30 www.bangkokbank.com