Property search
Pattaya Real Estate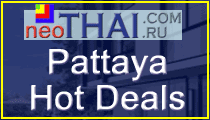 Special offers, Discounted:
Developers in Pattaya
26 August 2011
Hurry up! 72 sq.m. of foreigner ownership is available in Sunset Boulevard building 1
22 August 2011
ATTENTION CONDO OWNERS! Electricity prices are changing!
11 August 2011
12th August is celebrated as the 79th Birthday Anniversary of Her Majesty Queen Sirikit
08 August 2011
HOT SALE! Last units on Foreign name in Avatara Condominium Mae Phim, Rayong, building А!
04 August 2011
Over 50% sold out in Seacraze Hua Hin Condominium
04 August 2011
LIMITED TIME ONLY! Remaining apartments with special reduced pricing in Paradise Park project. From 1.190.000 THB
04 August 2011
Project Avatara Residence Koh Chang will be moved to Rayong, Mae Phim
30 July 2011
Paradise Park, Pattaya - pictures below show the construction process
27 July 2011
Park Royal 3, Pattaya - construction progress photography
26 July 2011
HOT SALE! 25 sq.m. studio unit for sale in Beach Mountain 6. 2.5 years installments plan. 5000 baht per month
20 July 2011
Jomtien Beach Mountain Condominium 5 progress report
14 July 2011
Nova Ocean View Residence, Pattaya - actual project photos


[1] [2] [3] [4] [5] [6] [7] [8] [9] [10] [11] [12] [13] [14] [15] [16] [17] [18] [19] [20] [21] [22] [23] [24] [25] [26] [27] [28] [29] [30] [31] [32] [33] [34] [35] [36] [37] [38] [39] [40] [41] [42] [43] [44] [45] [46] [47] [48] [49] [50] [51] [52] [53] [54] [55] [56] [57] [58] [59] [60] [61] [62] [63] [64] [65] [66] [67] [68] [69] [70] [71] [72] [73] [74] [75] [76] [77] [78] [79] [80] [81] [82] [83] [84] [85] [86] [87] [88] [89] [90] [91] [92] [93] [94] [95] [96] [97] [98][99] [100] [101] [102] [103] [104] [105]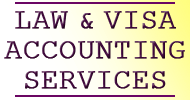 Progress Reports
Thai Baht exchange rates
THB
buy
sell
USD
33.57
34.24
EUR
37.26
38.42
GBP
42.34
44.46
HKD
4.25
4.42
JPY
29.88
31.36
23-06-17 08:30 www.bangkokbank.com