Property search
Pattaya Real Estate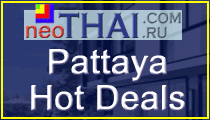 Special offers, Discounted:
ปาร์คฮิลล์
Legal advice about New Nordic projects
District: Pratamnak Hill
• Year of completion - 2008
• Storey - 6
• Distance to the beach - 500 m.
• Swimming pool - communal

• Security
• CCTV
• keycard access
• Internet - WI-FI
• Parking

• Gym (fitness) Sauna
• Snooker
• Shop Restaurant Bar
• Garden Kid`s playground
• Laundry

Line ID:
neothai1
Add line
https://line.me/ti/p/_JEI7aN7M0
Nordic Park Hill
PARK HILL is a signature project and will become a part Hill Resorts which is situated in Soi Asia, ca 3 km from Pattaya centre and Jomtien. The resort lies in a quiet non-traffic villa area near the holiday resort of The Princess of Thailand. PARK HILL contains hotel Nordic Hill Resort, several villages with bungalows and apartments, condominiums like Nordic Terrace, Nordic Residence and Nordic Dream Paradise. Here you can find facilities like travel agency, restaurants and bars, cleaners, service office, swimming pools, security, gym, wireless internet and spa. There is only a short walk to one of the area's best beaches; Thanaporn beach and a ride to the centre of Pattaya city take a couple of minutes by car. The units are sold by freehold or leasing contracts which give one right to the unit for a period of 90 years, where 30 years at the time will be officially registered at the County Council in Thailand. Such registration shall be done in connection with the full payment of the lease for the 90 year period.
Location map, address
Listing & Archive
Projects by Nordic in Pattaya
Nordic Apartment 1, Apartment 2, Apartment 3,
Apartment 4
, Apartment 5, Apartment 6,
Nordic Village 1, Village 2, Village 3, Village 4, Village 5, Village 6,
Nordic Park Hill
,
Nordic Terrace Condo
, Nordic Residence, Nordic Dream Paradise,
Nordic Little Dream
,
New Nordic VIP 1
,
VIP 2
, VIP 3,
VIP 4
,
VIP 5
, VIP 6,
New Nordic Suites 1, Suites 2, Suites 3, Suites 4,
Suites 5
,
Suites 6
,
New Nordic Trend 1, Trend 2, Trend 3, Trend 4,
Trend 5
, Trend 6,
Trend 7
,
New Nordic Marcus 2, Marcus 3, New Nordic Castle 1, Castle 2,
New Nordic Club 1,
Club 2
, Club 3,
Club 4
,
New Nordic Atrium Condominium
,
New Nordic Boutique Condominium
,
New Nordic Palace Condominium
,
New Nordic C-View Boutique
,
New Nordic C-View Residence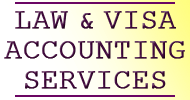 Progress Reports
Thai Baht exchange rates
THB
buy
sell
USD
31.27
31.70
EUR
36.99
37.86
GBP
42.59
43.64
HKD
3.99
4.09
JPY
28.31
29.15
12 Apr 2021