Property search
Pattaya Real Estate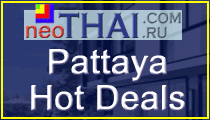 Urgent Hot Pattaya Property Sales, Hot Deals Best Prices Bargain - massive discounts
ID
District
Object
sq.m.
Bedrooms
Floor number
View
Price
THB
THB
sq.m.

↓ ↑
Hide

C8995

Wong Amat

Club Royal Condo

37

1

pool

1.600.000

43.243

↓ ↑

Type of ownership -

Company name (Thai ownership)

Club Royal Condo Wong Amat

Swimming pool, Security, Gym (fitness), Pool view, Bathrooms - 1, Furnishing - semi-furnished, Kitchen, Internet WI-FI,




Details



C9259

Wong Amat

Club Royal Condo

63

2

1.900.000

30.159

↓ ↑

Type of ownership -

Company name (Thai ownership)

Club Royal Condo Wong Amat

Swimming pool, Security, Gym (fitness), Bathrooms - 2, Furnishing - fully furnished, Kitchen, Internet WI-FI,




Details



F7903

Wong Amat

Club Royal Condo

61

1

8

sea

2.190.000

35.902

↓ ↑

Club Royal Condo Wong Amat

Swimming pool, Security, Gym (fitness), Seaview, Bathrooms - 1, Furnishing - fully furnished, Kitchen, Fridge, TV, Internet WI-FI,




Details



C8962

Central Pattaya

Grand Avenue Golden Tulip

63

2

7

pool

3.470.000

55.079

↓ ↑

Type of ownership -

Company name (Thai ownership)

Grand Avenue Golden Tulip Central Pattaya

Swimming pool, Security, Tennis court, Gym (fitness), Pool view, Bathrooms - 2, Furnishing - semi-furnished, Kitchen, Internet WI-FI,




Details



F8641

South Pattaya

Arcadia Beach Resort

25

1

5

pool

1.750.000

70.000

↓ ↑

Arcadia Beach Resort Pattaya South Pattaya

Swimming pool, Security, Gym (fitness), Pool view, Bathrooms - 1, Furnishing - fully furnished, Kitchen, Fridge, TV, Internet WI-FI,




Details



C9312

South Pattaya

The Novana Residence

24

Studio

city

870.000

36.250

↓ ↑

Type of ownership -

Company name (Thai ownership)

The Novana Residence South Pattaya

Swimming pool, Security, Gym (fitness), Bathrooms - 1, Furnishing - fully furnished, Kitchen, Fridge, TV, Internet WI-FI,




Details



C9262

Pratamnak Hill

City Garden Pratumnak

32

1

6

sea

1.250.000

39.063

↓ ↑

Type of ownership -

Company name (Thai ownership)

City Garden Pratumnak Pratamnak Hill

Swimming pool, Security, Gym (fitness), Seaview, Bathrooms - 1, Furnishing - fully furnished, Kitchen, Fridge, TV, Internet WI-FI,




Details



F9269

Pratamnak Hill

New Nordic C View Boutique

41

1

5

city

1.520.000

37.073

↓ ↑

New Nordic C View Boutique Pratamnak Hill

Swimming pool, Security, Gym (fitness), Bathrooms - 1, Furnishing - fully furnished, Kitchen, Fridge, Washing machine, TV, Internet WI-FI,




Details



F4781

Pratamnak Hill

Siam Oriental Garden 2

34

1

4

city

1.120.000

32.941

↓ ↑

Siam Oriental Garden 2 Pratamnak Hill

Swimming pool, Security, Bathrooms - 1, Furnishing - semi-furnished, Kitchen, Fridge, Internet WI-FI,




Details



C7949

Pratamnak Hill

Siam Oriental Tropical Garden

26

Studio

8

999.000

38.423

↓ ↑

Type of ownership -

Company name (Thai ownership)

Siam Oriental Tropical Garden Pratamnak Hill

Swimming pool, Security, Gym (fitness), Bathrooms - 1, Furnishing - fully furnished, Kitchen, Fridge, TV, Internet WI-FI,




Details



C9124

Pratamnak Hill

The Peak Towers

31

Studio

4

city

1.540.000

49.677

↓ ↑

Type of ownership -

Company name (Thai ownership)

The Peak Towers Pratamnak Hill

Swimming pool, Security, Gym (fitness), Bathrooms - 1, Furnishing - fully furnished, Kitchen, Fridge, Washing machine, TV, Internet WI-FI,




Details



C2454

Pratamnak Hill

The Peak Towers

31

Studio

city

1.699.000

54.806

↓ ↑

Type of ownership -

Company name (Thai ownership)

The Peak Towers Pratamnak Hill

Swimming pool, Security, Gym (fitness), Bathrooms - 1, Furnishing - semi-furnished, Kitchen, Internet WI-FI,




Details



C2457

Pratamnak Hill

The Peak Towers

43.5

1

20

sea

2.850.000

65.517

↓ ↑

Type of ownership -

Company name (Thai ownership)

The Peak Towers Pratamnak Hill

Swimming pool, Security, Gym (fitness), Seaview, Bathrooms - 1, Furnishing - semi-furnished, Kitchen, Internet WI-FI,




Details



C9265

Pratamnak Hill

Unixx South -

52

2

32

sea

3.470.000

66.731

↓ ↑

Type of ownership -

Company name (Thai ownership)

Unixx South Pattaya Pratamnak Hill

Swimming pool, Security, Gym (fitness), Seaview, Bathrooms - 2, Furnishing - semi-furnished, Kitchen, Internet WI-FI,




Details



C9266

Pratamnak Hill

Unixx South -

62

2

20

city

3.750.000

60.484

↓ ↑

Type of ownership -

Company name (Thai ownership)

Unixx South Pattaya Pratamnak Hill

Swimming pool, Security, Gym (fitness), Bathrooms - 2, Furnishing - semi-furnished, Kitchen, Internet WI-FI,




Details



C9179

Jomtien

Dusit Grand Condo View

34.5

1

12+

sea

2.790.000

80.870

↓ ↑

Type of ownership -

Company name (Thai ownership)

Dusit Grand Condo View Jomtien

Swimming pool, Security, Gym (fitness), Seaview, Bathrooms - 1, Furnishing - fully furnished, Kitchen, Fridge, Washing machine, TV, Internet WI-FI,




Details



C9181

Jomtien

Dusit Grand Condo View

44.5

1

12+

sea

3.490.000

78.427

↓ ↑

Type of ownership -

Company name (Thai ownership)

Dusit Grand Condo View Jomtien

Swimming pool, Security, Gym (fitness), Seaview, Bathrooms - 1, Furnishing - fully furnished, Kitchen, Fridge, Washing machine, TV, Internet WI-FI,




Details



F9245

Jomtien

Dusit Grand Park 2

25

Studio

7

city

1.570.000

62.800

↓ ↑

Dusit Grand Park 2 Jomtien

Year of completion - 3Q 2022

Swimming pool, Security, Gym (fitness), Seaview, Bathrooms - 1, Furnishing - fully furnished, Kitchen, Fridge, TV, Internet WI-FI,




Details



F9065

Jomtien

Dusit Grand Park

25

Studio

7

city

1.500.000

60.000

↓ ↑

Dusit Grand Park Pattaya Jomtien

Swimming pool, Security, Gym (fitness), Bathrooms - 1, Furnishing - fully furnished, Kitchen, Fridge, TV, Internet WI-FI,




Details



C3225

Jomtien

Jomtien Beach Mountain Condo 6

32

1

7

sea

1.340.000

41.875

↓ ↑

Type of ownership -

Company name (Thai ownership)

Jomtien Beach Mountain Condominium 6 Jomtien

Swimming pool, Security, Gym (fitness), Seaview, Bathrooms - 1, Furnishing - fully furnished, Kitchen, Fridge, TV, Internet WI-FI,




Details



C3642

Jomtien

Laguna Beach Resort 3 The Maldives

23

Studio

city

999.000

43.435

↓ ↑

Type of ownership -

Company name (Thai ownership)

Laguna Beach Resort 3 The Maldives Jomtien

Swimming pool, Security, Gym (fitness), Bathrooms - 1, Furnishing - fully furnished, Kitchen, Internet WI-FI,




Details



C3645

Jomtien

Laguna Beach Resort 3 The Maldives

27

Studio

pool

1.399.000

51.815

↓ ↑

Type of ownership -

Company name (Thai ownership)

Laguna Beach Resort 3 The Maldives Jomtien

Swimming pool, Security, Gym (fitness), Pool view, Bathrooms - 1, Furnishing - fully furnished, Kitchen, Internet WI-FI,




Details



C3646

Jomtien

Laguna Beach Resort 3 The Maldives

34

1

city

1.399.000

41.147

↓ ↑

Type of ownership -

Company name (Thai ownership)

Laguna Beach Resort 3 The Maldives Jomtien

Swimming pool, Security, Gym (fitness), Bathrooms - 2, Furnishing - fully furnished, Kitchen, Internet WI-FI,




Details



C8976

Jomtien

Laguna Beach Resort Jomtien

26

Studio

1

city

899.000

34.577

↓ ↑

Type of ownership -

Company name (Thai ownership)

Laguna Beach Resort Jomtien Jomtien

Swimming pool, Security, Gym (fitness), Bathrooms - 1, Furnishing - fully furnished, Kitchen, Internet WI-FI,




Details



F8823

Jomtien

Laguna Beach Resort Jomtien

44

1

6

sea

1.500.000

34.091

↓ ↑

Laguna Beach Resort Jomtien Jomtien

Swimming pool, Security, Gym (fitness), Seaview, Bathrooms - 1, Furnishing - fully furnished, Kitchen, Fridge, TV, Internet WI-FI,




Details



C8983

Jomtien

Laguna Beach Resort Jomtien 2

24.5

Studio

city

899.000

36.694

↓ ↑

Type of ownership -

Company name (Thai ownership)

Laguna Beach Resort Jomtien 2 Jomtien

Swimming pool, Security, Gym (fitness), Bathrooms - 1, Furnishing - fully furnished, Kitchen, Internet WI-FI,




Details



C9030

Jomtien

Laguna Beach Resort Jomtien 2

25

LOFT

3,5,7

city

1.199.000

47.960

↓ ↑

Type of ownership -

Company name (Thai ownership)

Laguna Beach Resort Jomtien 2 Jomtien

Swimming pool, Security, Gym (fitness), Bathrooms - 1, Furnishing - fully furnished, Kitchen, Internet WI-FI,




Details



C8988

Jomtien

Laguna Beach Resort Jomtien 2

37

1

pool

1.499.000

40.514

↓ ↑

Type of ownership -

Company name (Thai ownership)

Laguna Beach Resort Jomtien 2 Jomtien

Swimming pool, Security, Gym (fitness), Pool view, Bathrooms - 1, Furnishing - fully furnished, Kitchen, Internet WI-FI,




Details



P7139

Huai Yai

Baan Dusit 1

80

2

1

pool

2.630.000

32.800

↓ ↑

Baan Dusit Pattaya 1 Huai Yai

Swimming pool, Security, Gym (fitness), Pool view, Bathrooms - 2, Furnishing - fully furnished, Kitchen, Fridge, Washing machine, TV, Internet WI-FI,




Details



P7960

Huai Yai

Baan Dusit 1

80

2

1

pool

2.630.000

32.800

↓ ↑

Baan Dusit Pattaya 1 Huai Yai

Swimming pool, Security, Gym (fitness), Pool view, Bathrooms - 2, Furnishing - fully furnished, Kitchen, Fridge, Washing machine, TV, Internet WI-FI,




Details



P8011

Huai Yai

Baan Dusit 1

120

3

2

pool

3.150.000

26.200

↓ ↑

Baan Dusit Pattaya 1 Huai Yai

Swimming pool, Security, Gym (fitness), Pool view, Bathrooms - 3, Furnishing - fully furnished, Kitchen, Fridge, Washing machine, TV, Internet WI-FI,




Details



P7982

Huai Yai

Baan Dusit Lake

220

4

2

pool

26.000.000

118.100

↓ ↑

Baan Dusit Pattaya Lake Huai Yai

Swimming pool, Security, Tennis court, Gym (fitness), Pool view, Bathrooms - 4, Furnishing - fully furnished, Kitchen, Fridge, Washing machine, TV, Internet WI-FI,




Details


Line ID:
neothai1
Add line
https://line.me/ti/p/_JEI7aN7M0
It`s time now to buy real estate in Pattaya at the bargain prices

This is now a time when you can buy properties in Pattaya at a good discount from market price. Why? A significant number of property buyers in Pattaya in the past few years were Russian. In 2014, the rate of the Russian ruble to the Thai Baht fell dramatically (from RUB 1.1 to the baht to about RUB 2.0 at the beginning of 2015). In result some of the Russian buyers offer their contracts to market for the projects in Pattaya that are to be completed in 2015 or early 2016 at the initial price, or even lower price. There are also bargains in the secondary market now, as Russian sellers are at a gain from selling in rubles.

Our agency and the website have leading positions in terms of popularity with Russian property sellers and many of them place their offers with us. Not all of the offers are presented on our website.

Do not hesitate to contact us with your questions. The time to buy real estate in Pattaya at the most favorable prices has come.

We can offer real bargains with lower than original contract`s price!



Advanced Property Search:
District
Type
Type
Bedrooms
Size
Currency
Sale price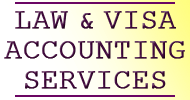 Progress Reports
Thai Baht exchange rates
THB
buy
sell
USD
31.47
31.91
EUR
34.85
35.71
GBP
38.78
39.80
HKD
4.03
4.14
JPY
29.02
29.89
1 Jun 2020